This Sunday, from 10 a.m. to 3 p.m., Murwillumbah is celebrating with the World Environment Day Festival. It will include great music, First Nations dancers, acrobatics, a wide range of environmental speakers and more.
The event is presented by Caldera Environment Center and is a great opportunity to get out and be part of the city's recovery from the February and March floods.
"This year marks the 50th anniversary of World Environment Day," said organizer Marion Reardon.
'In 1972, the UN launched the event in Stockholm with the motto "one Earth". Half a century later, this message and the #OnlyOneEarth campaign are more important than ever.
Music and art
There's a full entertainment schedule, including Byron Indie band Loose Content, plus Tijuana Cartel's Felicity Lawless and Black Rabbit George, and the sublime sounds of Luna Junction. There's also something for the whole family with circus acts, First Nations dancers, Gypsy folk music and jazz.
Environmental Speakers
A series of speakers will discuss topics ranging from understanding rainforests with ecologist Robert Kooyam, the impact of climate change with local Dr Willow Hallgren, how water shapes the landscape with environmental scientist Grant Periott to the more practical side of earth walls and sustainable design. with architect Rebecca Whan. Other speakers include photographer Donavan Teal, environmental journalist Karina Miotto and electrical engineer and electric vehicle builder Dean Patterson.
See the full program here
Free gifts and advice
The Council's Environment & Sustainability, Resource Recovery and Water & Wastewater teams will be on hand at the event to showcase a range of programs and services – with plenty of giveaways.
Tweed Shire Mayor Chris Cherry said the event provided a great opportunity to come together at a local community gathering with a clear purpose.
"Never has it been clearer that taking action on climate change and protecting our environment is vital," said Cr Cherry.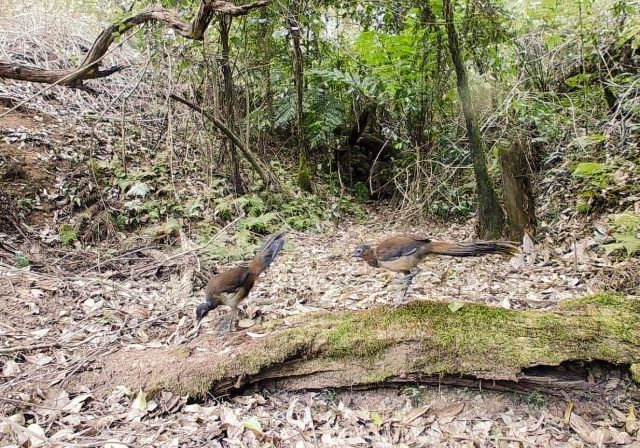 "We would like to invite people to have a friendly chat with our team to see how we can work together to create positive change in the Tweed. You can visit the Council's stand to contribute to a new conservation strategy for tweed or learn how to help protect the Glaucous Cockatoo, Bush Curlew and the rare Albert's Lyrebird.
"Times have been tough lately so we would also like our community to buy some free stuff to help the hip pocket. Council staff will provide free kitchen caddies, compostable liners, shower timers and native species planting guides. You can also get the kids to decorate reusable shopping bags to take home and enter the raffle to win prizes.
Residents can also save money with the Council's Residential Water Saving Rebate and get up to $100 back when you install qualifying water-efficient showers and fixtures.
With electricity prices soaring, the Council's sustainability team will be on hand with smart energy saving tips to help residents get their electricity bills under control.
Community members are encouraged to visit the Council booth and share all the steps they are taking at home to save money on electricity bills for a chance to win one of the five home energy ratings. These assessments will see an expert visit your home and provide advice on how to make it more comfortable for less.
The Council's biodiversity team will also be available to discuss how landowners can apply for funding to help look after native habitat, how to control weeds, how to encourage native wildlife to thrive in the backyard and what native plants to grow to promote habitat resilience to climate change.