Dr Anil Jasinghe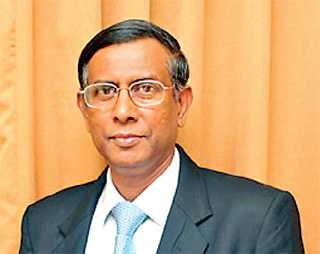 Teacher. Lakshman R. Watawala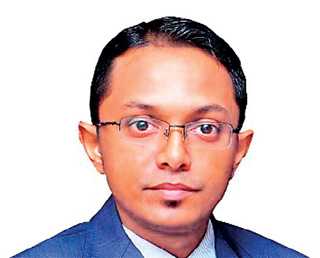 Dr Nuwan Gunarathne
---
The Institute of Certified Management Accountants of Sri Lanka (CMA) to celebrate Earth Day 2021 will host a webinar on "Environmental Management Accounting for Business Sustainability" on Wednesday May 12, 3:00 p.m. to 4:30 p.m. via the platform – Zoom online form.
The theme for Earth Day 2021 is "Restore our Earth". Climate change and the coronavirus pandemic have reminded us of the damage we have done. So, we need to restore our land not only because we care about the natural world, but because we live in it. "A healthy planet is not an option, it is a necessity".
The webinar will be opened by the Visiting Chief Secretary of the Department of the Environment, Dr Anil Jasinghe, and the welcoming speech will be delivered by the President of the CMA, Professor Lakshman R. Watawala. The webinar will be moderated by Dr Nuwan Gunarathne, Senior Lecturer in the Department of Accounting, University of Sri Jayewardenepura, Sri Lanka and member of AMC Sri Lanka.
He is a renowned speaker on sustainability, sustainability accounting and reporting, and integrated reporting. He led the launch of the "Environmental Management Accounting (EMA) Guidelines for Sri Lankan Businesses" with CMA Sri Lanka in 2014. Dr Gunarathne is also a committee member of the Environmental Management Accounting Network and Sustainability (EMAN) Asia-Pacific (AP) and Country Representative of the Sri Lanka Section of EMAN-AP.
Dr Nuwan Gunarathne's presentation will cover an emerging set of accounting practices called "Environmental Management Accounting (EMA)". EMA has become an important decision support tool for implementing an environmental strategy aimed at ensuring the sustainability of the company. However, the lack of knowledge of EMA tools and techniques among accountants has become a significant barrier to EMA adoption. This seminar aims to provide practical knowledge, available tools and guidelines for participants to adopt EMA in private sector and non-profit organizations.
Dr Gunarathne will also discuss key areas on "Corporate Sustainability", "Physical and Monetary EMA Systems", "EMA Tools and Techniques," Developing a Corporate Environmental Strategy "and the "EMA adoption guidelines".
The webinar will conclude with a question-and-answer session where attendees will also have the opportunity to discuss practical applications and gain clarification via the chat option. Those wishing to attend are kindly requested to send an email to: [email protected]